Manly is a company of my creation that educates on the topic of healthy masculinity through planters. In its simplest of terms, toxic masculinity is a system that reinforces male superiority and often uses intimidation, violence, and abuse to maintain that sense of power. Toxic masculinity does not just negatively impact women and girls, it hurts men and boys as well.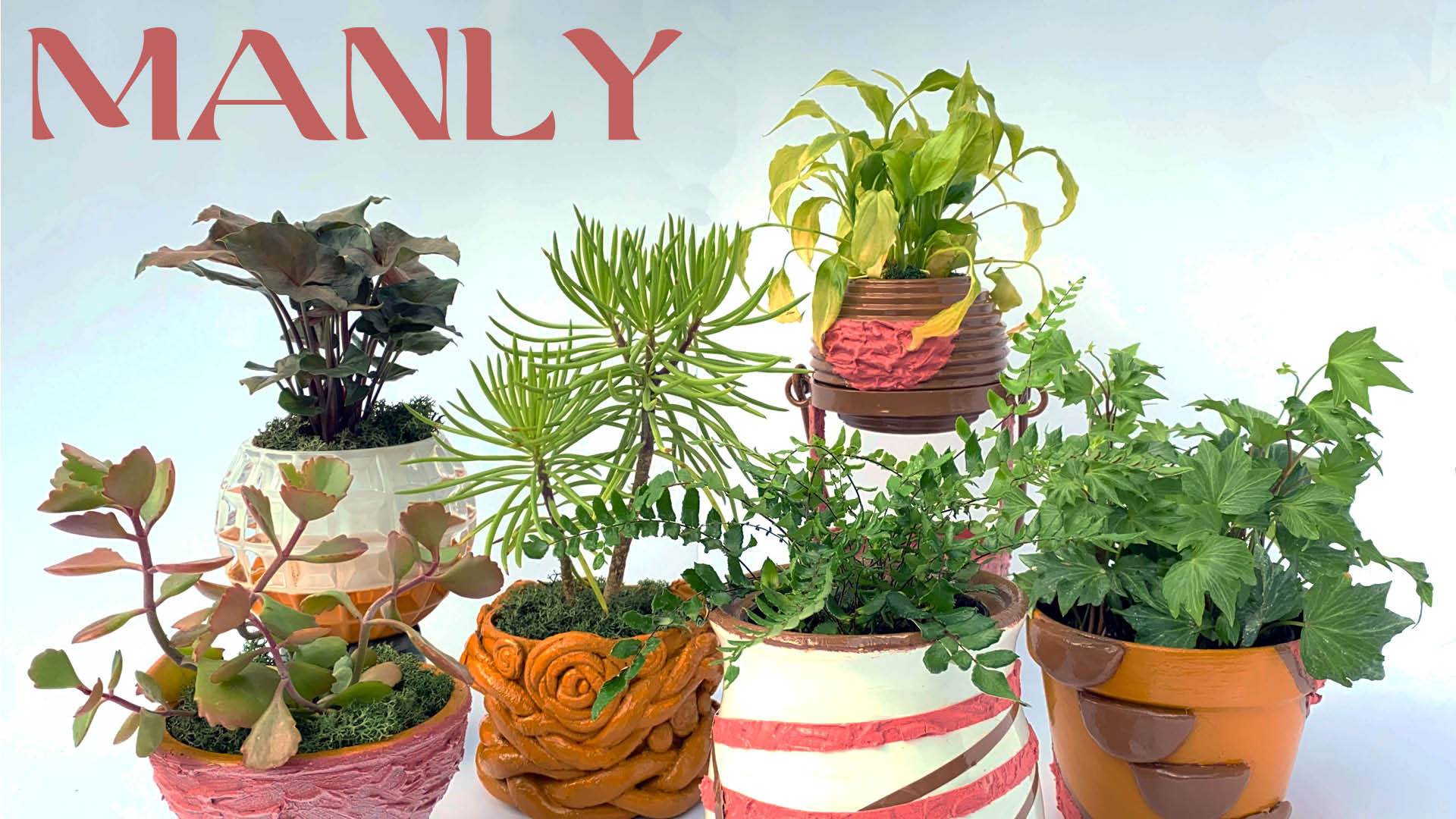 The promotion of idealized masculine roles emphasizing toughness, dominance, self-reliance, and the restriction of emotion can begin as early as infancy. Healthy masculinity allows men to experience a fuller range of emotions and share their feelings with others. This means being honest with oneself about your own feelings, needs and desires.
Check out our responsive website below! To change between Mobile and Desktop, click the link in the footer of the Home

page.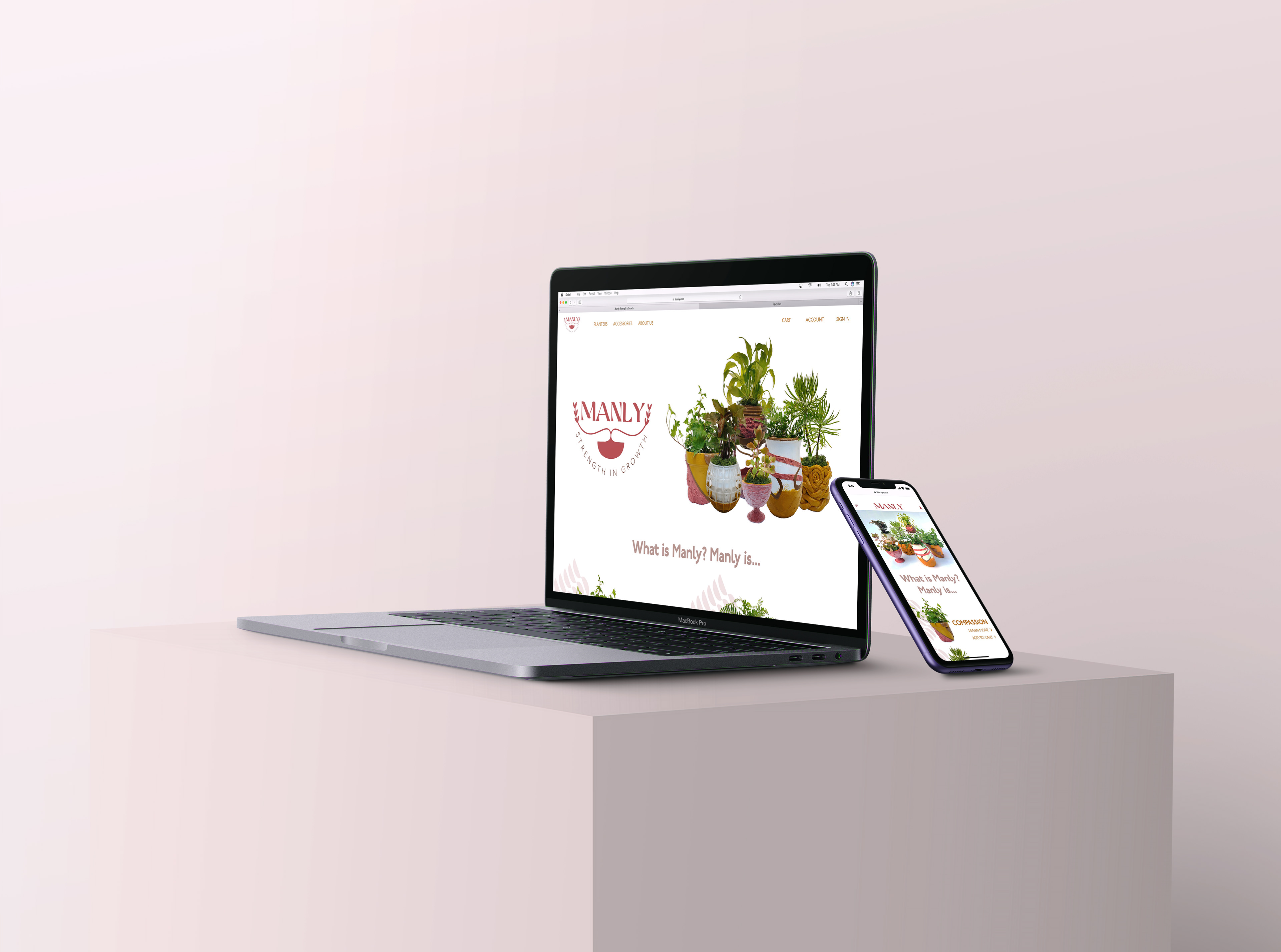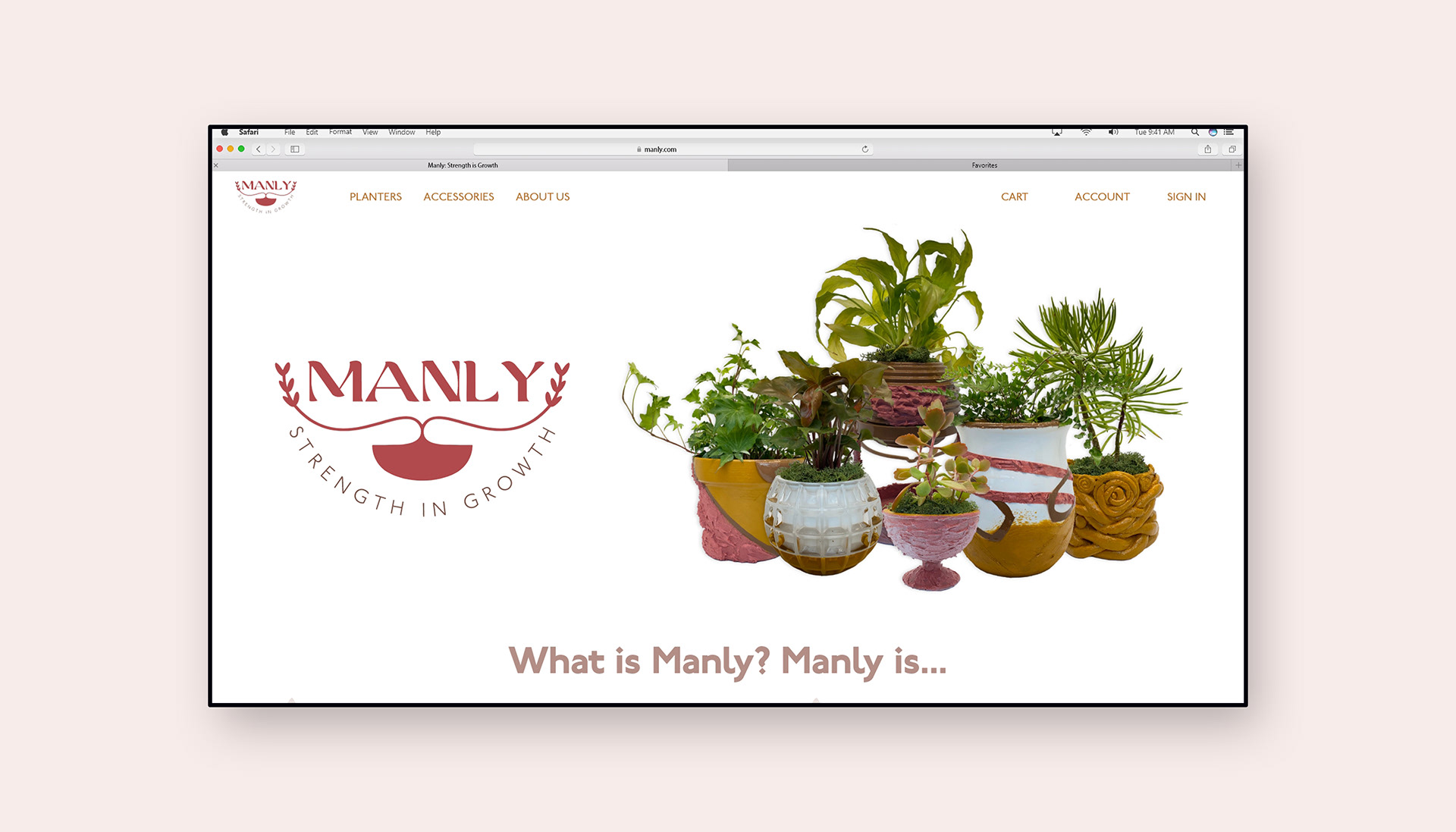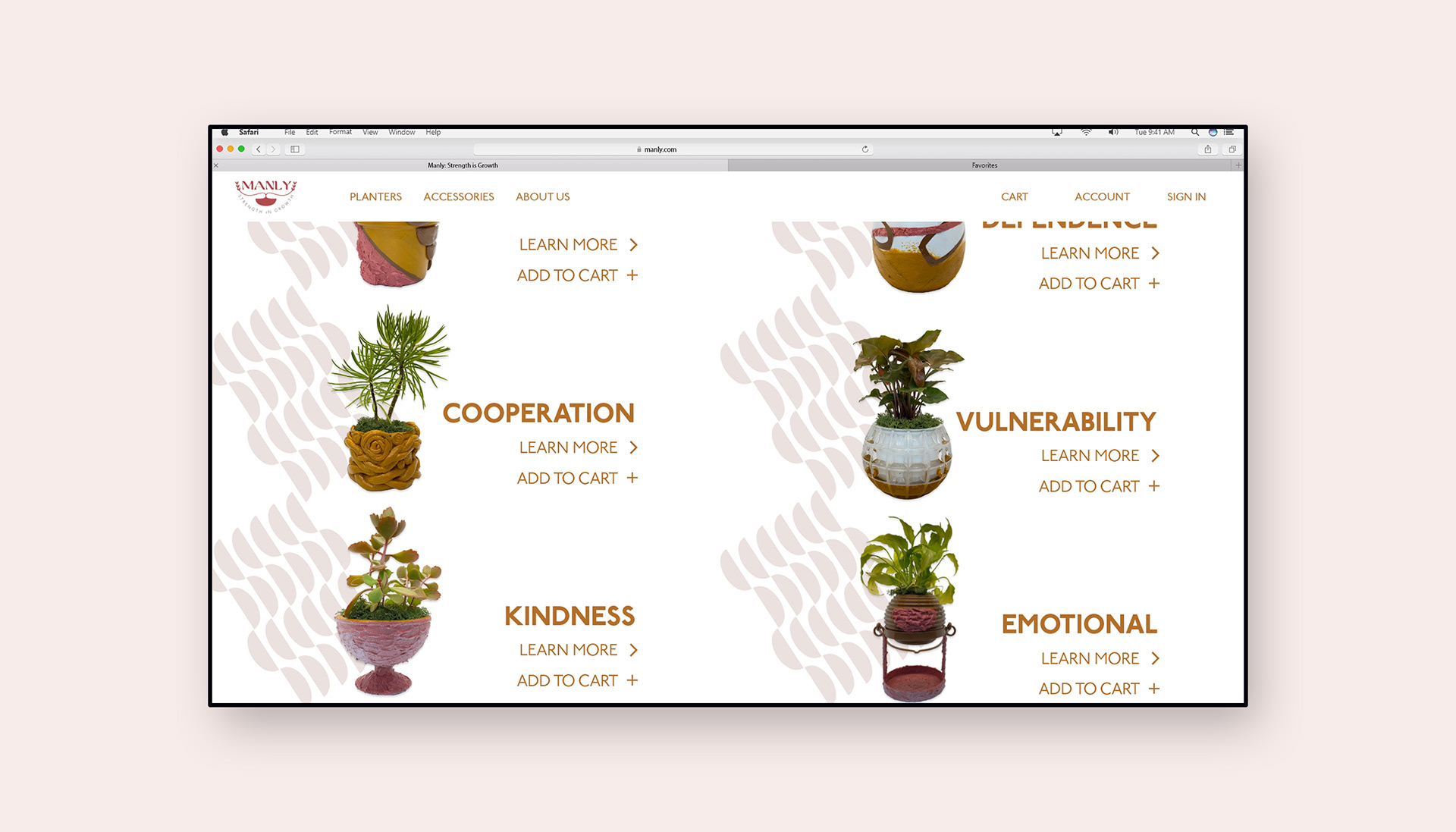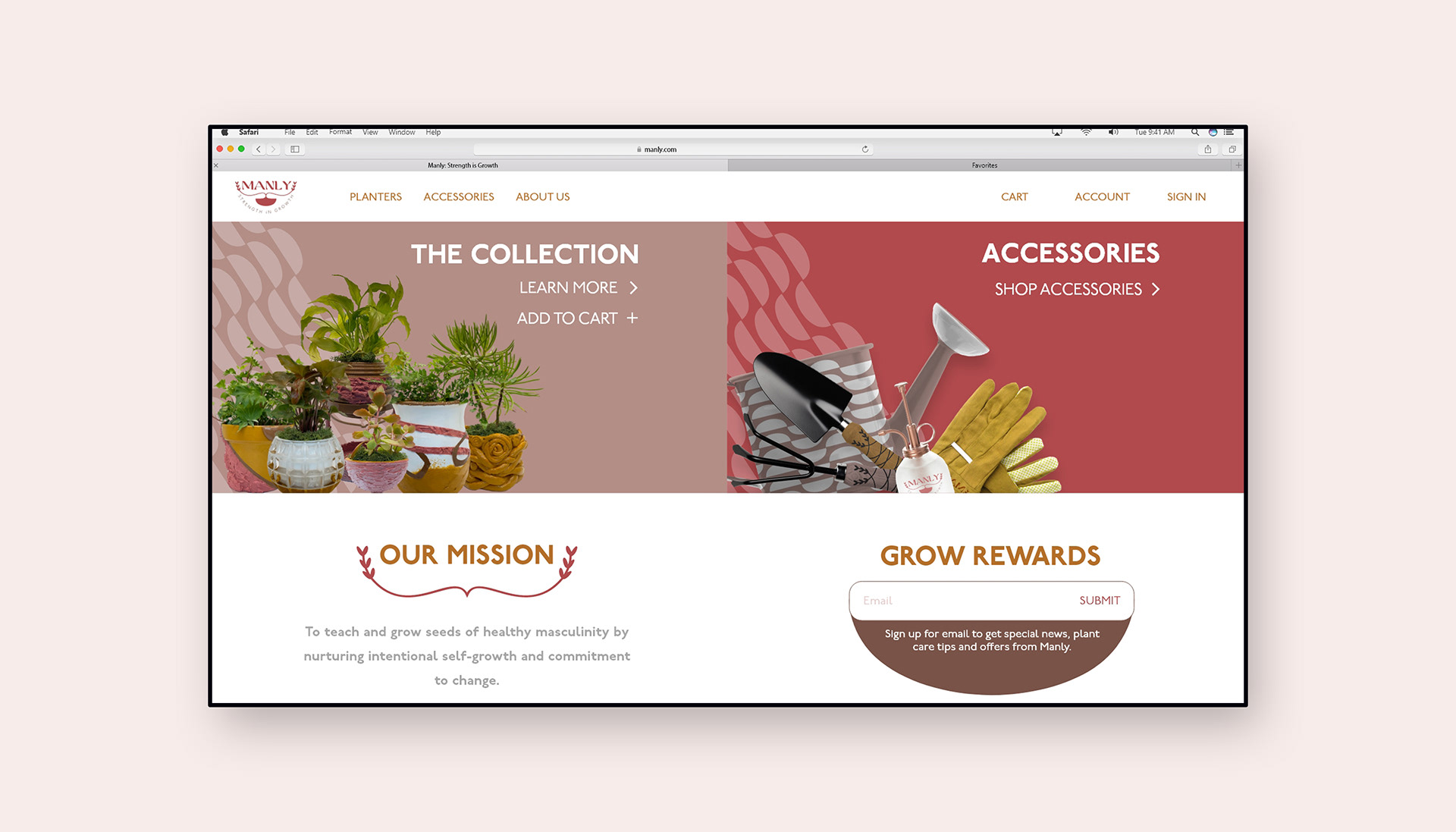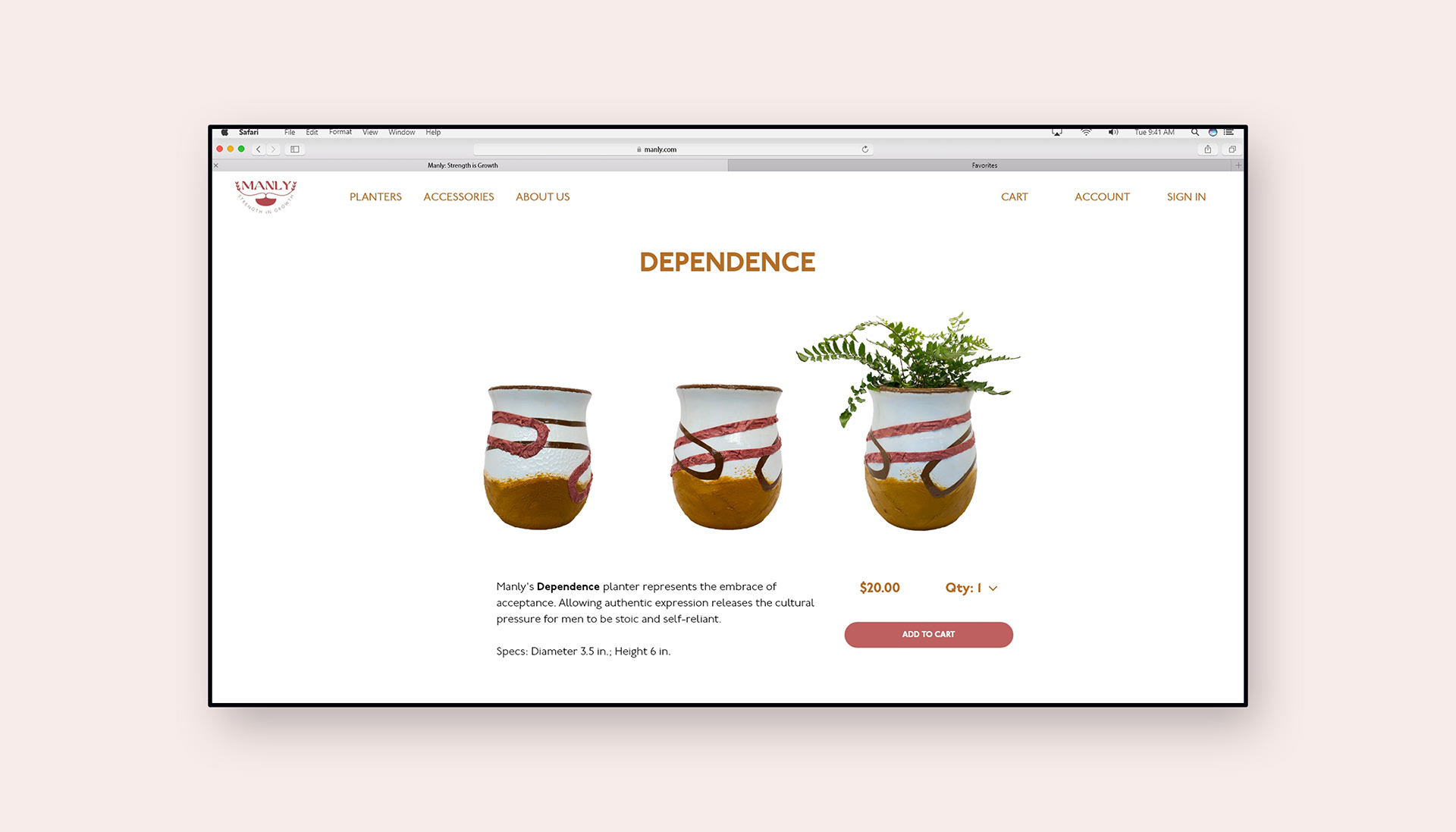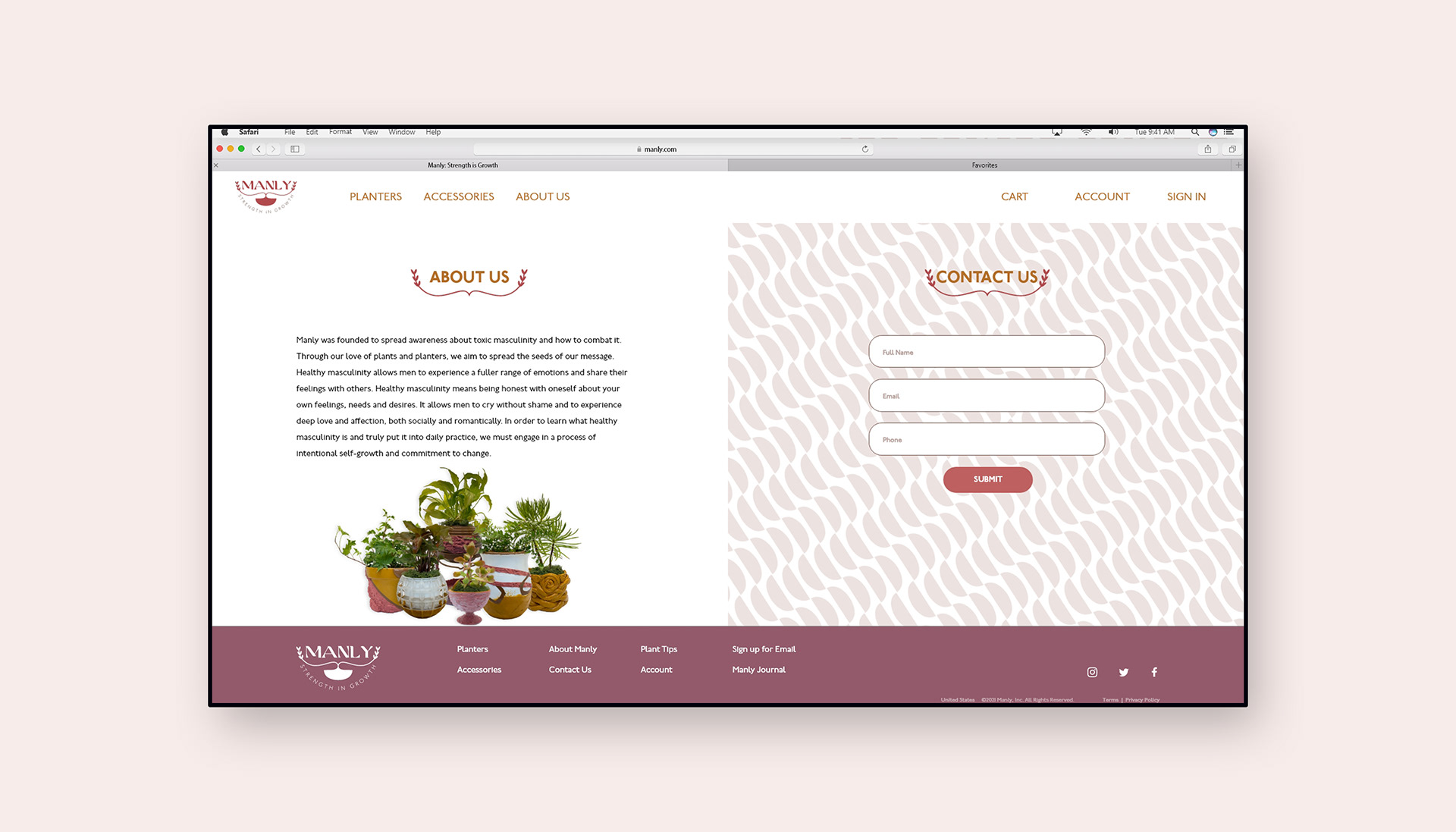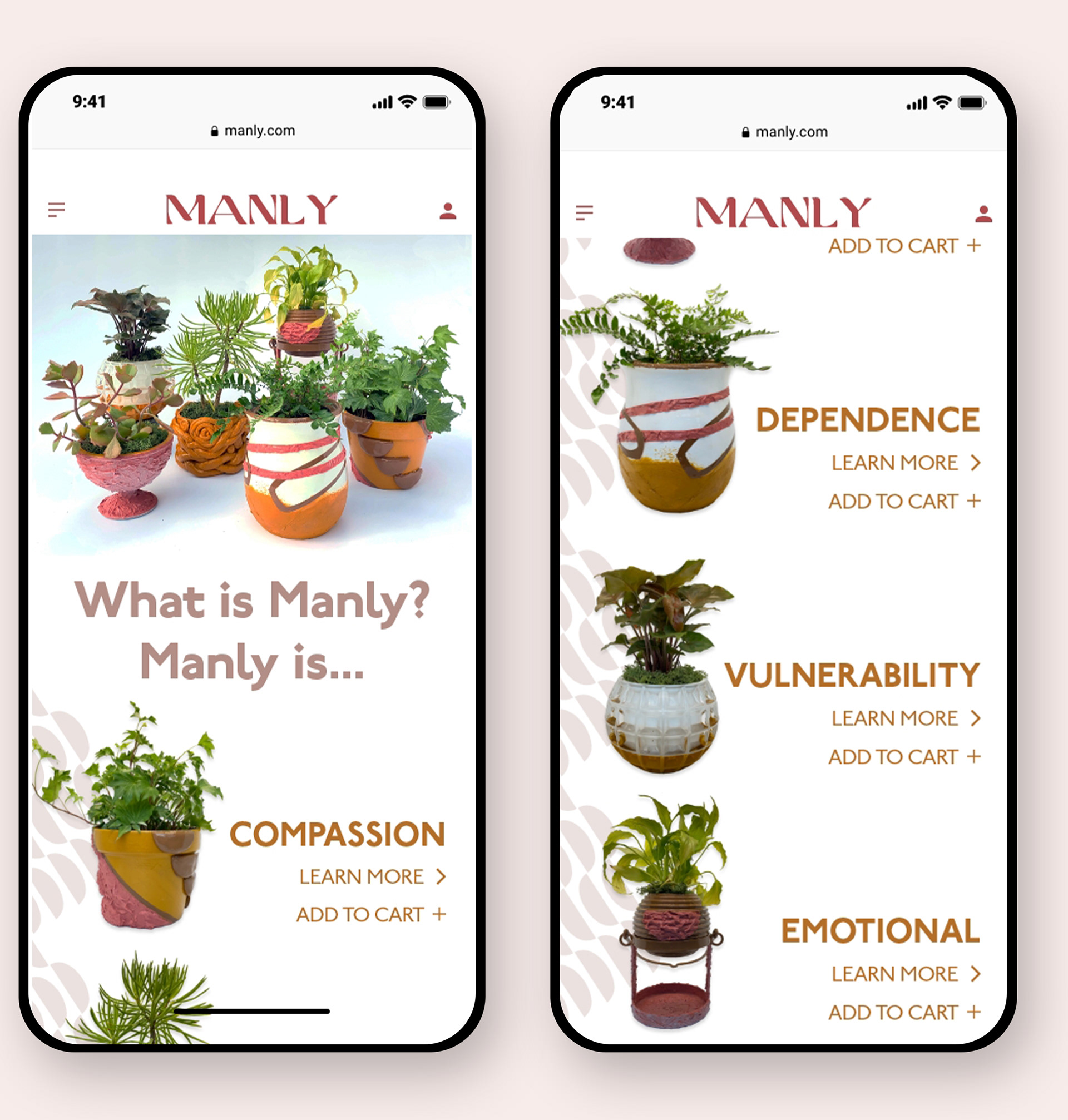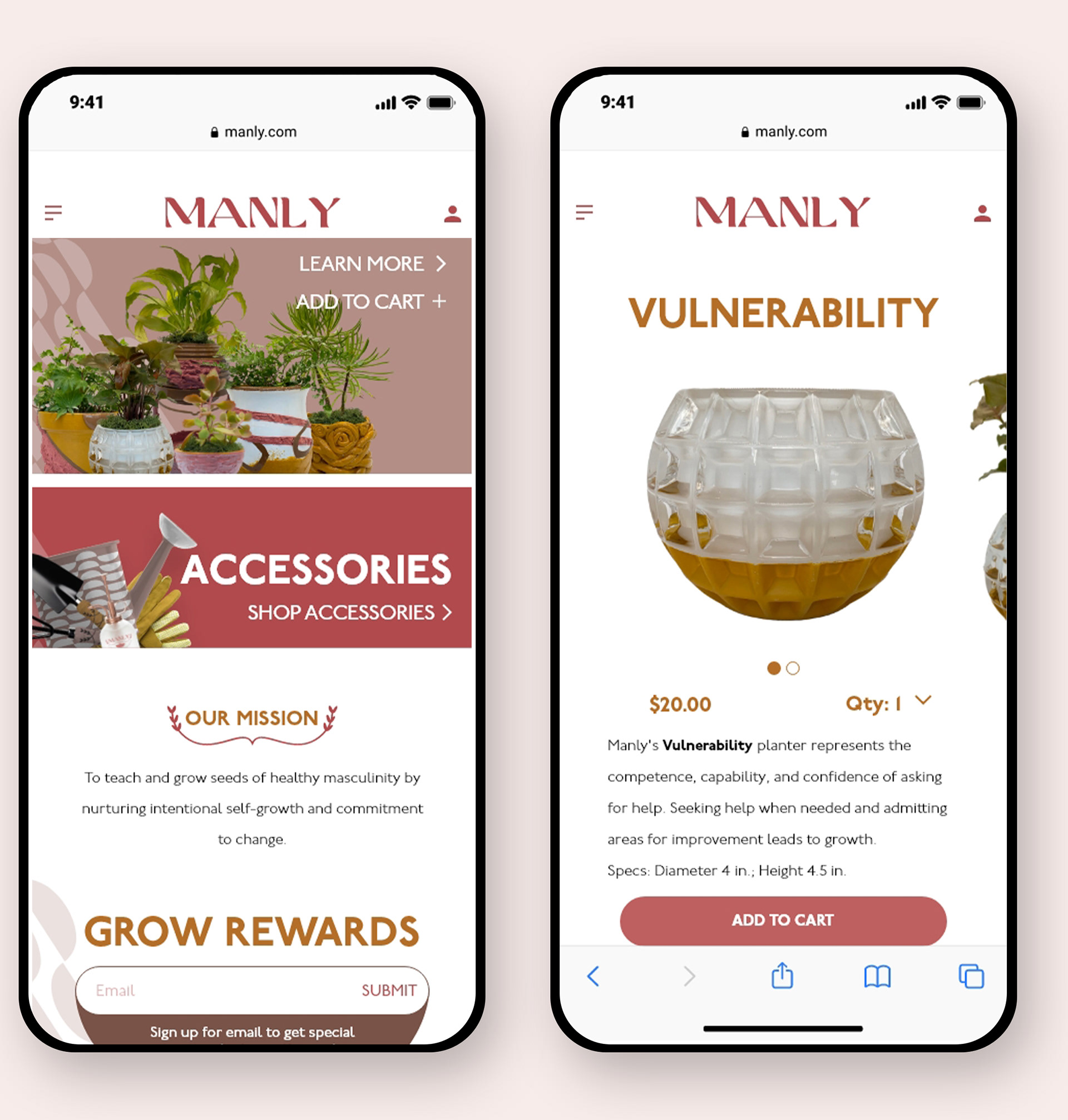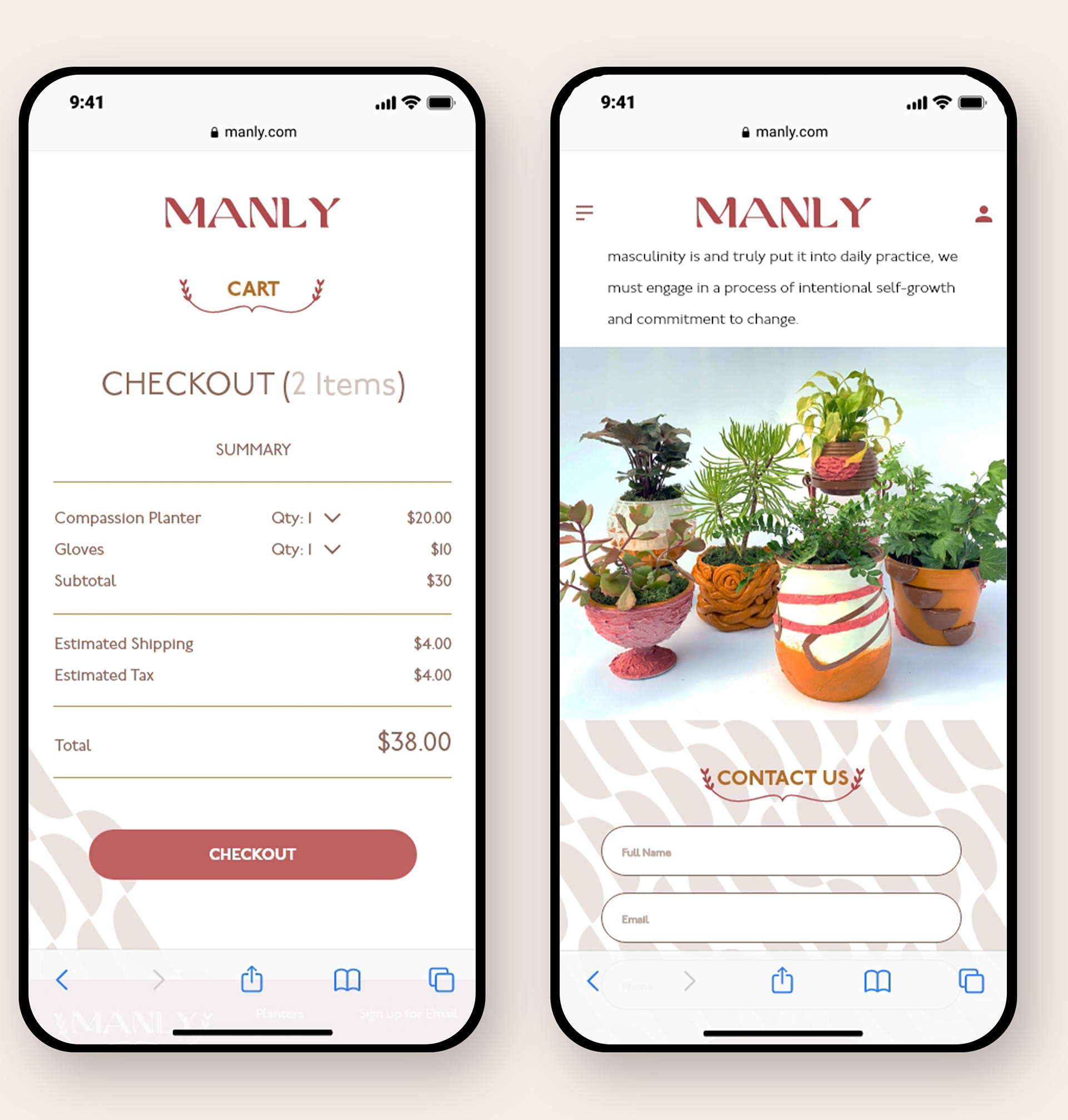 To learn what healthy masculinity is and truly put it into daily practice, we must engage in a process of intentional self-growth and commitment to change. 
Each signature planter has a unique message.