Brand
Break the Mold is a multiplatform awareness campaign that is proud to support and bring awareness to masculinity in all forms and educate about the harmful effects of Masc4Masc discrimination. Break the Mold's objective is to create a queer environment free from discrimination by educating on the diversity of masculinity and subverting the Masc4Masc culture of queer social platforms.
"Masc4Masc" is a phrase with which many gay men on dating apps are familiar. Men often describe themselves this way to indicate that they're masculine-acting, and are seeking other masculine-acting individuals. This "preference" often leads to the exclusion of non-heteronormative masculinities, mainly through verbal discrimination, slurs, violence, and digital erasure via search filters. This phenomenon can be seen as a symptom of internalized homophobia.
Break the Mold presents the faces of those victimized by Masc4Masc discrimination. The use of bold colors paired with the patterned tag lines "I Am Masc" and "Inclusion for Diversity" draw attention to otherwise filtered-out identities.
advertising - Dating Apps
Masc4Masc discrimination is most prevalent on gay dating apps. Break the Mold attempts to remind dating app users to be mindful while browsing by promoting messages of individuality through tile-style and banner-style ads.
All advertisements direct users to this website. Educational material, community events, and donation information can all be found here. This site also features testimonials and users can submit their own stories about navigating Masc4Masc discrimination while dating in the gay community.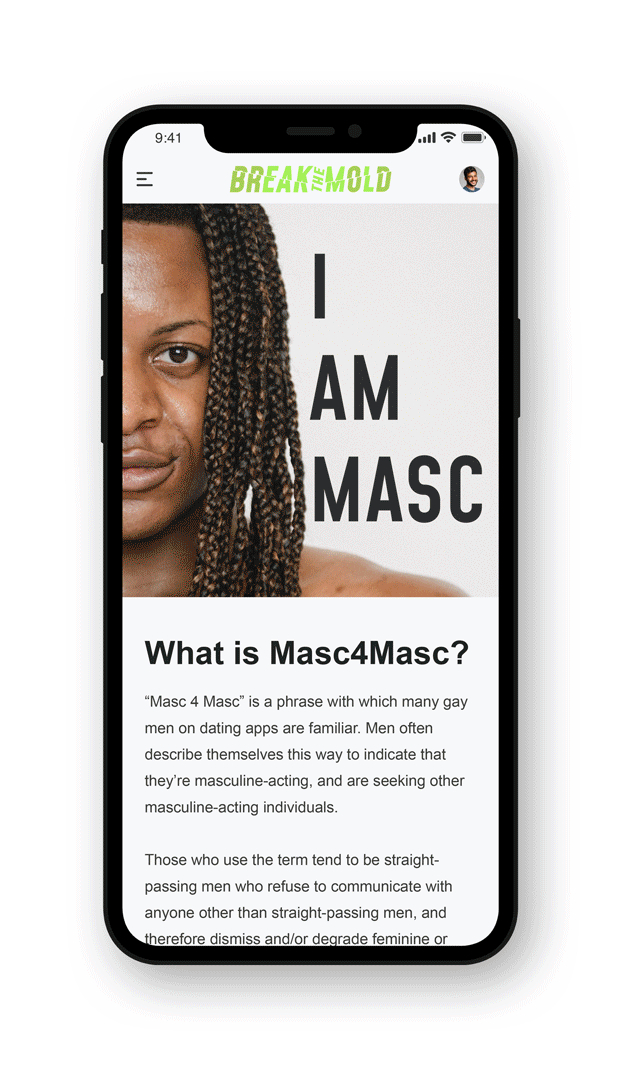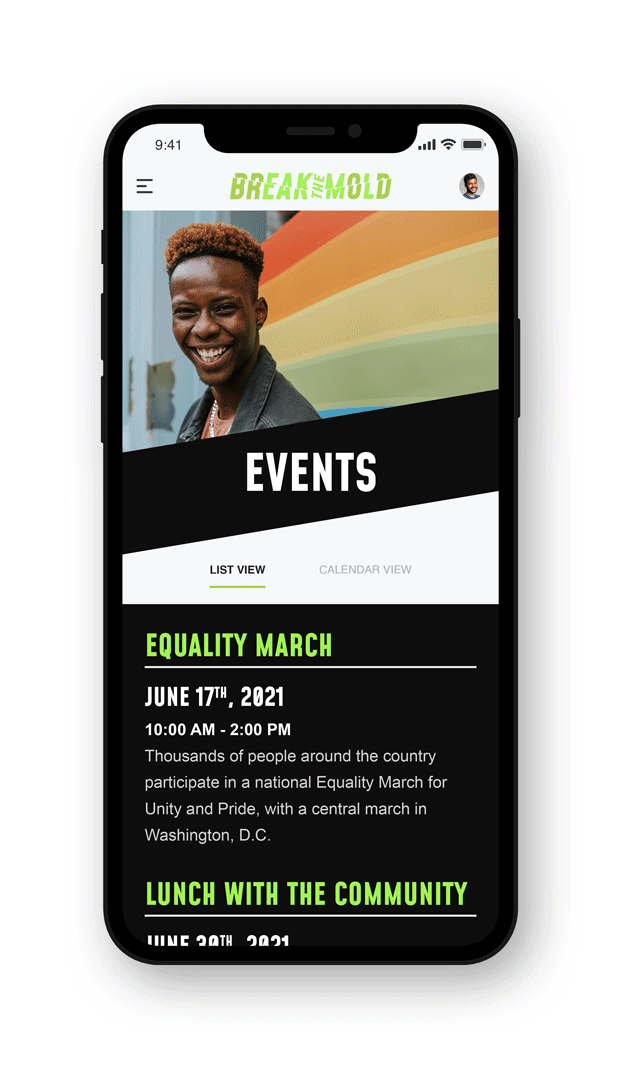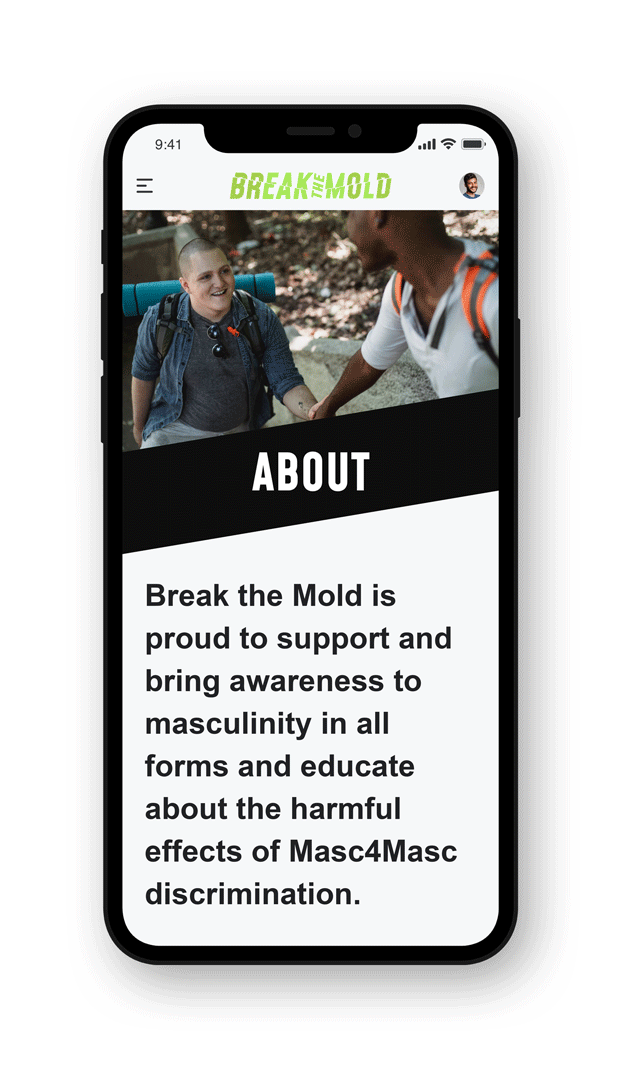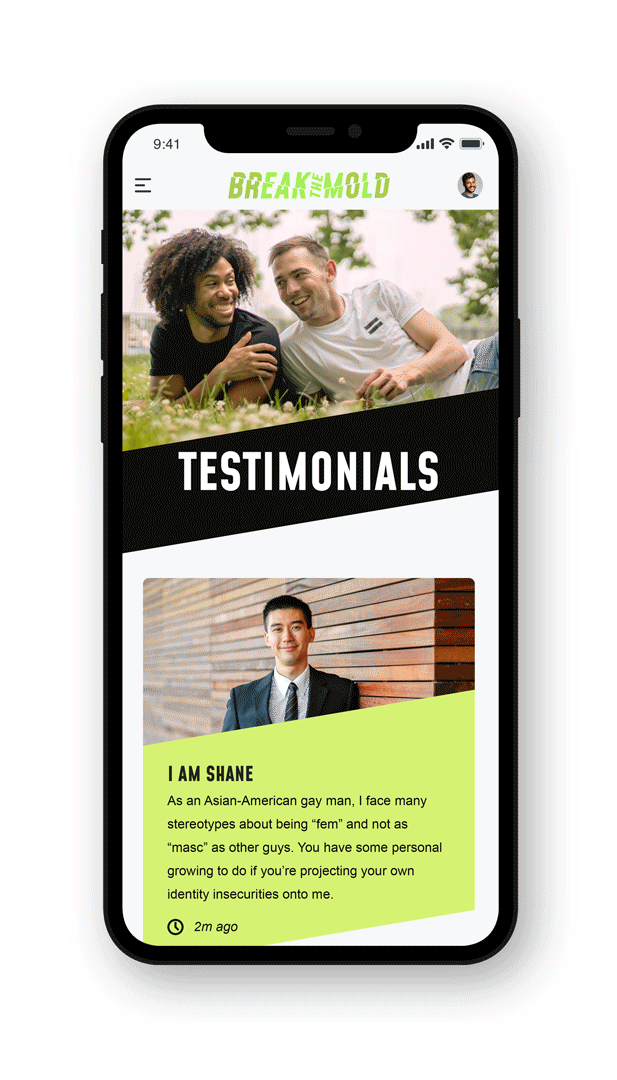 Stationery - Letterhead, Business Card, Brochure
Merch - shirts, totes, pins